From Our Shoppers
"I STILL love this store. I went in today for several dog and cat items. I was greeted at the door by Jesse. I asked some questions about products and this guy must have graduated pet product college with honors. He made intelligent recommendations based on the needs of my dogs and cats, didn't try to sell me the more expensive options, just gave me the facts, ma'am, on each."
– Carole U (from yelp.com)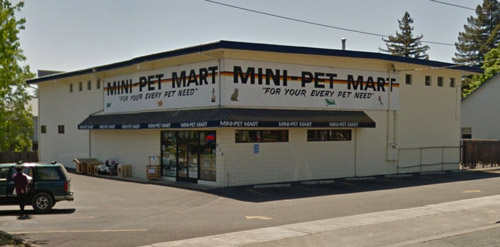 Welcome Mini Pet Mart! Directly off of Main Street you'll find our Springfield OR pet store where we stock a wide variety of pet supplies. We carry many products for many types of pets and we offer a full line up of services. Come in and see us!
Store Hours
Monday – Saturday 9am – 7pm
Sunday 10am – 6pm
About Springfield, OR
With Springfield, Oregon being located directly off of I-5, it makes for a very convenient stop and location. Although sometimes mistaken as being Eugene, Springfield has it's own offerings and yes, great food! The famous and widely popular Hop Valley restaurant is just one of many great places to eat.
Pet owners too enjoy the offerings as there are plenty of opportunities to be outdoors. A few more popular destinations are Hendricks Park, the Cascades Raptor Center – known for displaying almost 50 birds of prey outside – and many other great places to see.