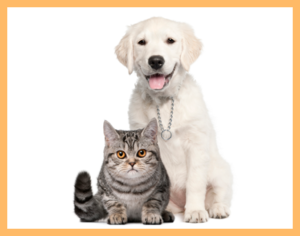 High Quality Food, Toys, and More!
We carry a wide variety of pet food, toys and other products for your furry, scaled or feathered friends at affordable prices. We have multiple locations throughout Oregon.
Products for the Following Animals:
Our Product Lineup Includes:
Beds
Cages
Carriers
Furniture
Grooming Products
Healthcare Supplies
Home Care Products
Medications
Pet Books
Premium Brands
Specialty Products
Supplements
Animal Food Brands We Carry:
GO!
NOW!
Canidae
Merrick
Taste of the Wild
Diamond
Sierra Advantage
Pro Plan
Purina O.N.E.
Rachel Ray
Nature's Recipe
Pedigree
Beneful
Nestle Purina
Natural Balance
Blue Buffalo
Blue Wilderness
Earthborn
Fromm
Hill's Science Diet
Vector
Royal Canin
Wellness
Stella and Chewy
Northwest Naturals
Primal
Boss Dog
Nutro
Nulo
Pinnacle
Avoderm
Iams
Evolve
Eukanuba
Chicken Soup
Friskies
Fancy Feast
Meow Mix
Frozen Raw Product at Select Locations
Frozen Raw Brands
Primal Raw
Stella and Chewy
Northwest Naturals
Boss Dog
Call For Special Orders!
At Mini Pet Mart, we try to carry everything we possibly can that your pet could ever need. We carry some of the best food brands, the safest toys, and some of the highest quality grooming products. However, we know sometimes your local pet store may not carry a specific product, food, or even a hard-to-find toy that your pet needs. Whatever the case, we will do our best to try and find it and special order it for you.
Please contact us today if you would like to special order a pet product for your beloved pet.