From Our Shoppers
Mini Pet Mart Rocks, always a pleasure to shop here. They greet you when you walk in the door, who does that anymore. They will help you select your products, find exactly what you need and I recently had difficulty getting a battery for our bark collar, it was a weird size and even Best Buy in Medford did not have it. I thought, if the Mini Pet mart sold bark collars they would probably have batteries too.
– Dawn D (from yelp.com)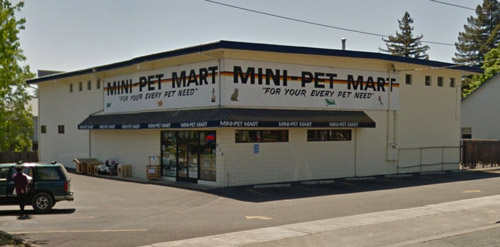 Hello and welcome to Mini Pet Mart. Both of our Grants Pass, OR pet store locations offer our full line of products. Whether you are looking for dog or cat supplies, fish food or accessories, chances are, we've got it. We carry just about every food brand from Avoderm to Nutro to Whiskas and our professional staff can assist you with any questions.
To view all of our pet food brands and other products, visit our products page.
Store Hours
Monday – Saturday 8:30am – 7pm
Sunday 10am – 6pm
About Grants Pass, OR
Conveniently located off of Interstate-5, Grants Pass, Oregon makes for a great place to live. Whether you taking your dogs for a hike in the beautiful mountains or just want to relax at home with your cat, Grants Pass is a perfect place to live. At Mini Pet Part we understand the needs of our local community and we provide pet owners of all interests what they need to take care of their companions.
Some other local attractions that can be found here in Josephine County include the famous Rogue River and the Oregon Caves, just a short drive away.